You have arrived here because you are ready for change. A better version of yourself or maybe an improved relationship with someone else. We believe in you and are professionally trained to support your intrinsic needs. We are certain every human being has a purpose to offer this world. Fulfillment. We will guide you toward identifying, and then executing your meaning. Igniting your spark. When we invest in self we experience a sweeter life.
The years wrinkle our skin, but lack of enthusiasm wrinkles our soul. -Socrates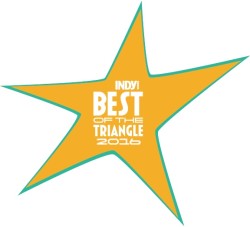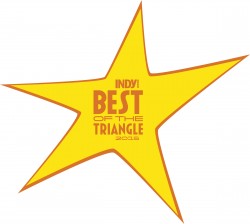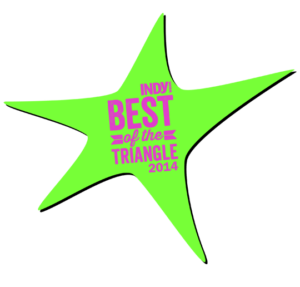 I would truly recommend Liz to anybody. I started going to her this past summer, and she has helped me in more ways than one. Though the reason I originally began seeing her has gone away, I still see her for advice/support/help in other aspects of my life. She is attentive and really listens to what you have to say. I never feel judged when I am in her office, and she makes opening up very easy. I always look forward to my meetings with her!
I always look forward to my visits with Liz. Her stylish office in a convenient location makes a great first impression on new and returning clients. Liz's inviting attitude and lovely smile immediately makes me comfortable and ready to speak with her about any issues that I may be facing. She offered advice, but mostly challenged me to think differently about my situation, posing questions that forced me to think on my own. She came prepared with exercises, book recommendations, and anecdotes tailored to my personality and therapeutic needs and goals. Liz is great at remembering the details and creates a personal relationship with clients. I always left the office with a new energy, eager to remain positive and face the day!

I highly recommend Liz's therapy and practice.

Thank you, Liz, for your great work.
Five months ago, I was feeling stuck. Something was holding me back from being the person and having the life I wanted. The happiness I desired alluded me. It was during this low point that I found Liz. The five months since have been truly transformational for me.

Liz has a very open, positive, and non-judgmental approach. From the moment we met, I felt comfortable opening up to her and sharing my inner thoughts and feelings. The safe and trusting environment she creates allows me to be totally honest and to let her see the real me.

Liz draws upon a variety of tools and techniques to help me clearly see the obstacles that keep getting in my way and to become more self-aware in the process. Her greatest gift though is her ability to calm, diffuse, and restore a since of balance and positivity. Even on my worst and most stressful days, I leave our sessions feeling inspired and hopeful.

I'm thankful that Liz and I connected and can truly say that without her help, I would still be stuck in the same negative patterns that have been holding me back. With her help and encouragement, I'm starting to live the life I've sought for so long and have a renewed sense of happiness. Liz finally helped me see the possibility in life and to realize and accept that I no longer have to be perfect... just perfectly myself.
I cannot speak highly enough of Liz as a counselor. My partner and I began seeing her in October 2014, when our 13-year marriage was in crisis. She skillfully and patiently helped us work through some of the issues – both immediate and underlying – that had developed in our relationship, and I can honestly say that our relationship is stronger now than it ever has been. We have grown tremendously as individuals and through that growth, as a couple. Liz is extremely easy to talk to, and someone that you warm up to almost immediately. Her strength lies in her ability to listen attentively, and then help you develop the tools you need to resolve conflict and challenges that arise outside the counselling session. She is highly intuitive and does a wonderful job at articulating the importance of perspective, and the control we have over choosing how we want to proceed in life. After having made significant progress on the issues that we were struggling with, my partner and I continue to see Liz once a month. I also have individual sessions with her that always prove extremely helpful. I leave inspired and renewed, much stronger both emotionally and mentally.
Liz is amazing! I love going to see her and I look forward to my sessions. I don't feel embarrassed to tell people I see someone because of her great perspective on how to handle situations! She helps me become stronger than I thought I could already be.I have been seeing her for over a year and a half now and she has made an amazing difference in my life. Thank you so much Liz! I always leave feeling better, determined and with a positive outlook.
Liz has been an invaluable resource for my family on a number of different issues. There is no more patient, compassionate or intuitive therapist anywhere. She allows you to find the answer or resolution that you're seeking through relaxed discussion rather than clinical assessments. We would highly recommend Liz Tatum without any hesitation.
Liz is great! She is positive, personable, and understanding. She makes you feel comfortable, listens to you and offers helpful insight. I highly recommend her, she'll help you improve your outlook on life. Marty her pug is an added bonus, he joins Monday sessions and is a sweet and comforting dog.
My 11 year old son, Dylan, has been a patient of Liz for almost 2 years. He suffers from anxiety and our pediatrician recommended we look into finding him a therapist. We were given a list of names and his doctor said to look them up on the internet. Liz was the first name on our list and Dylan felt an instant connection just from her photo. She is the most kind, understanding and compassionate woman. From the very beginning, she has made Dylan feel so comfortable expressing his feelings. She has taught him how to cope with a panic attack, so now at school he has the tools to help himself instead of calling home right away. Dylan especially LOVES Marty Monday's!! Marty is Liz's adorable pug. I can't thank Liz enough for giving me back my sweet boy who now enjoys life!
Liz is a consummate and caring professional. She is always full of sound advice and strategies. Love her upbeat and positive approach. Working with her has enabled me to create a lot of ease in navigating challenging situations over the years. Marty Monday's is also a highlight!!
Working with Liz has been such a positive experience for me. She is able to gently guide me through all aspects of life while also helping me to recognize where I can grow and improve. I look forward to my time with her and am grateful for the time spent.
I love Liz! She has been so much help to me over the last several years! I always feel good when I leave and refreshed but determined. She is a great therapist and I would highly recommend her!
I loved my experience with Liz. She is very patient, provided good insight and very comforting. She genuinely cares about her patients which is refreshing. Would highly recommend her
Liz is calming and guides me to think about things in a healthier way. She listens and offers me a different perspective on how to handle situations. I would highly recommend Liz and have!
Liz is a wonderful listener and takes thorough notes to connect the dots for you while you talk. Highly recommend.
Liz is the best! Going really helps me with my anxiety in a low key environment